Circle of Friends
You are invited to join our Circle of Friends to keep in touch and support one another. Just leave your email, our mailing are sporadic and to the point (check your spam filters too). 
In addition to streaming courses and the ongoing live Sunday Satsangs (classes), Steven periodically conducts a Zoomed Live small group Self Realization Course, plus live events, retreats and guest appearances, by leaving your email we can let you know what we are doing. We are creating more classes and programs too, if you have any suggestions let us know. Let's change the world. 
Contact Us
You can email us a message here.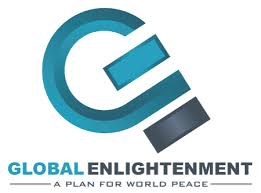 We are looking to raise one million dollars through sponsorships to create digital content, distribution and hold events that will help bring about the enlightenment of mankind.
Sponsorship Menu
Level 1 – Anyone can make a contribution of any amount to help us, or offer services in filming, editing, etc. Just helping to share this information can make a big difference. Ten people telling ten more people, ten times, amounts to millions of views.
Level 2- Circle of Friends. $1000. Friends are acknowledged in our credits and are invited to our private Global Enlightenment events and digital meeting and events and receive.
Level 3 – VIP. $10,000 This is for high net worth individuals who not only want to assist our cause but would like to participate in the activities too. VIP's receive credits, get front row seating, green room access to celebrities, and become a part of our inner circle.
Level 3 – Corporate/Professional Sponsor. $100,000. This level is created for companies, organizations or high net worth individuals to put their name and energy into a cause that can make a real difference in the world – peace on earth. Professional sponsors get: Logo/name placement in media credits, signage and Internet exposure so their name is associated with Global Enlightenment. They also receive VIP benefits and perks.
Level 4 – Partnership. $1,000,000. A partner gets involve or supports all the productions and events of Global Enlightenment and direct access to the principals in Global Enlightenment, they are co-visionaries and get to co-create the enlightenment movement.
Global Enlightenment
Anyone interested in simply making a smaller donation of any amount can click this link https://tinyurl.com/y6tmy3sf
Anyone interested in becoming a sponsor can contact me direct (no text) [email protected]