Spiritual Movies
Here are three spiritual movies that Steven appears in: First was Spiritual Revolution, then 3 Magic Words and then Enlightenment Now, the Awakening of Humanity. We also have some clips from interviews of Steven on various television programs for you. 
Enlightenment Now, the Awakening of Humanity
Enlightenment Now, the Awakening of Humanity
A discussion on enlightenment, includes interviews with the world's leading gurus, such as, Sri Sri Ravi Shankar, Sadhguru Jaggi Vasudeva, Guruji Swami Shree Yogi Satyam (Kriya), Shree Rama Dasa (Tantra), Sukabodananda (Vedanta), Sadhguru TKS (Kundalini), Sri Jagadish and Saiji Steven Sadleir (Shaktipat). It ends with a guided meditation.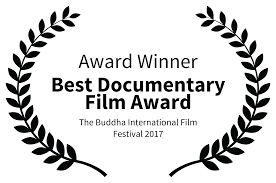 Interview with Sri Sri Ravi Shankar
In the world today Sri Sri Ravi Shankar is one of the world's biggest gurus with hundreds of millions of students globally. Here is a rare half hour interview of this living saint at his ashram in Bangalore, India.
Other Movies with Steven S. Sadleir

Spiritual Revolution
Steven also appears in the award-wining documentary Spiritual Revolution, directed by Alan Sawyer, which features Eastern and Western gurus like Amma, Baba Mukatananda and Chetananda, Tibetan Rinpoche's and academics like Dr. Thurman at Harvard and Dr. Raymond Moody. It has been shown on Netflix and Amazon Prime. To watch on Google CLICK HERE. 
3 Magic Words
Steven also appears in the award-winning movie 3 Magic Words, directed by Michael Palen, which stars Neal Donald Walsh and other new thought leaders. It has been shown on Netflix and Amazon Prime. To watch on Google CLICK HERE